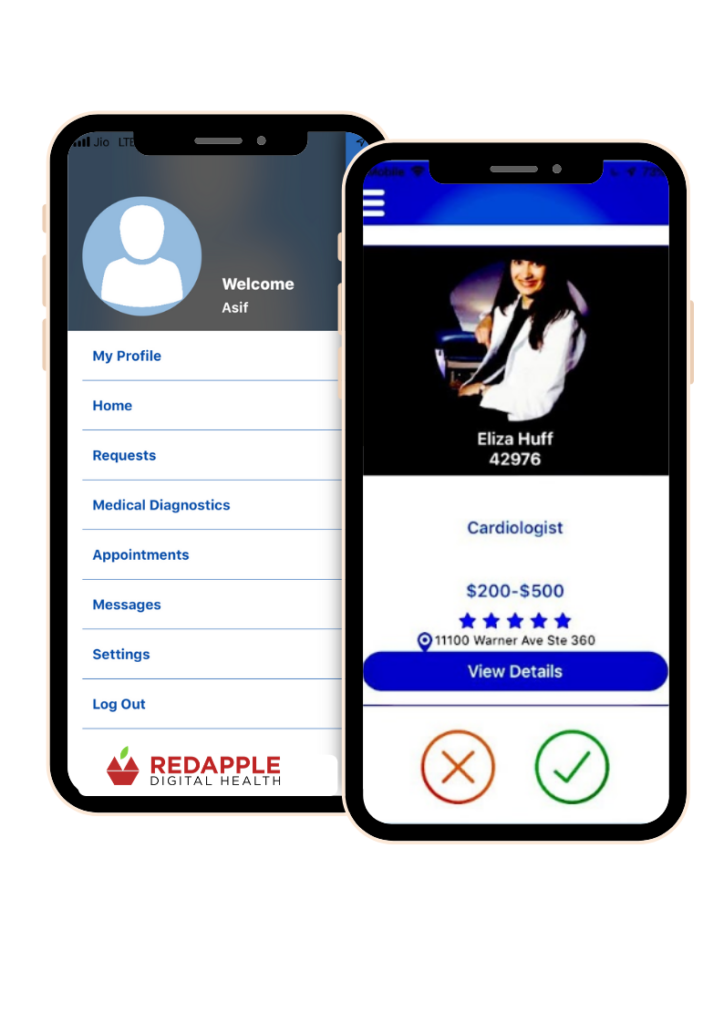 Finding the best healthcare provider shouldn't be a long and difficult struggle. RedApple offers you the best place to find the right healthcare provider that fits your needs. Match and choose from candidates that best fit your profile and schedule in-person appointments at their facility!
OPTIMIZED HEALTHCARE PROVIDER MATCHES
Fill out your profile when you sign up with RedApple.
Your preferences that will be used to match with the best-fit healthcare providers will be based on specialty, insurance, price range, location, etc.
Browse a variety of healthcare providers profiles you match and choose the ones you feel a close connection to.
CHAT AND CALL WITH YOUR MATCHES
Once you've been approved by the healthcare provider, you can ask questions and video-call healthcare providers.
You can also send medical forms and documents through the messaging system so you can share information so that your healthcare provider has the most complete medical profile of your health.
SCHEDULE AND BOOK APPOINTMENTS
After matching with a healthcare provider, you can choose appointment based on their availability and book and in person appointment to their office.
MEDICAL TESTING SEARCHES
Find medical tests for a cheaper price than you would normally in house and have the results sent to your profile so you can share with your healthcare provider.